1411 Main Street, consisting two separate commercial spaces, is perfect for a small retail or office use. High ceilings, natural light, and white walls make this 560 square foot unit feel much larger. Bathroom is accessed through a shared corridor with your neighbor.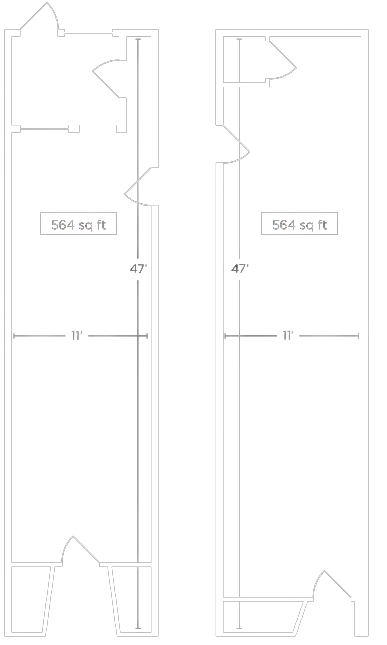 Click on images to enlarge
Interested in commercial leasing opportunities? We'd love to connect.
For more information on our commercial leasing opportunities, please contact us and an Urban Sites representative will be in touch shortly.